Parents:
My parents were Lowell and Edna Minton, but they went by Glen and Dorothy. [So perhaps it's in the blood that we re-name ourselves -- ergo, Max.] She was a legal secretary and he was a legal alcoholic. I never understood the relationship. She was very bright and funny; he was brooding and bitter. He became a civil engineer back when it was a civil service job, and they moved constantly around the southern plains -- Kansas, Colorado, New Mexico, Texas, Arizona, Oklahoma. Along the way there were three sons. I was, of course, the middle one.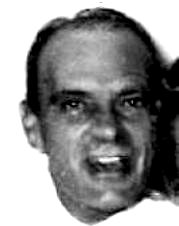 My father was a mean old bastard. Straight up. He was at one time a KKKlansman -- interesting, since evidence indicates that he was not all that white -- that his people were in fact Melungeons.
Who are the Melungeons? Click here to find out about the African Origins of the Melungeons
Click here to find out about the Jewish origins of the Melungeons
My mother died when I was twelve years old. Unquestionably, that was the formative event of my life. She was the one from whom I got the qualities I respect in myself -- my intelligence, my talents, and my love of words. And she was the one who -- sometimes-- took my side.