06/10/03
2003 was a banner year for marginally talented
heifers on the Showbiz Awards Circuit...
CONGRATULATIONS !
Marissa Jaret Winokur [right] proudly wears her recent Tony Award around her golden throat.
She puts the "High School" in High School Musical
Worst of Show: That little pig from "Hairspray"
The little troglodyte on the left took home the Tony award that belonged to Bernadette Peters. Granted, Peters was essentially miscast, but her performance of Rose's Turn on the Tony telecast was proof [again, if you needed it] that Peters is the most gifted actress/singer Broadway has ever seen. The Hairspray Homunculus, on the other hand, does little but grin, stomp and shout in a thinly-written role that asks no more than -- well -- grinning, stomping and shouting. I saw her on some morning news show and found her stupidity stunning. ["lip-singing" instead of "lip-syncing"] Hold onto that Burger-Gal uniform from American Beauty, honey -- you'll be needing it.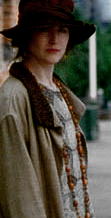 HONORABLE MENTION: The Oscars
Look, I have a rubber nose! I'm an Actress !
Look, I'm wearing brown! I'm depressed !
Nicole Kidman over Julianne Moore?
That's way too far from heaven. And the less said about The T-Mobile Chick
over Meryl Streep the better...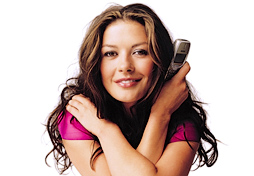 ...Not since Marisa Tomei beat Vanessa Redgrave...

I've been hearing right-wing idiots say this for 35 years:
AMERICA
LOVE IT
or LEAVE IT!
I think Dick Gregory said it best:
"I'm not gonna love it until it becomes lovable,
and I'm not gonna leave it
until I straighten it out."
I am suspicious of people
who wrap their agenda
in the flag and accuse
everyone else of being
"unpatriotic."
... and that doesn't mean that I
automatically hate everybody
who choosed to wrap thenselves
in Old Glory... not at all!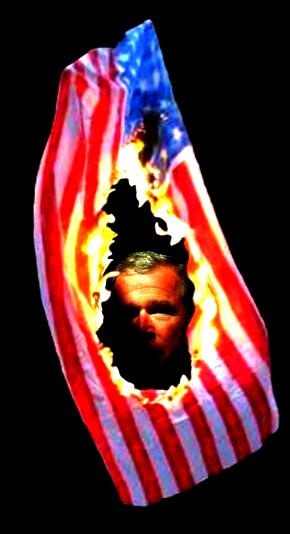 Some wonderful things
can be found wrapped in the flag...
...it's just that evil often
hides itself behind the flag...
New Chimp on the Block:
Meet the New Chairman of the Republican National Committee.
What a fucking idiot.
Ed Gillespie, the new RNC chairman, is sure to please the fundamentalist Christian lobby. Not only has he started using inflammatory language to denounce Democrats (stating recently that the Democratic presidential candidates were engaging in "political hate speech" against the Bush Regime), Mr. Gillespie has aimed his political sniper rifle at gays.
In an interview with the Washington Times, a Moonie-funded rag "newspaper," Mr. Gillespie had this to say about GLBT people:
"I think when people say, 'Well, no, that's not enough that you accept me for who I am, you have to agree with - and condone - my choice,' that to me is religious bigotry, and I believe that's intolerant. I think they are the ones who are crossing a line here." [from Morons.org]
Furthermore: News Item: Ed Gillespie, chairman of the Republican National Committee, calls criticisms of the Bush administration by Democratic presidential candidates "political hate speech."