JUNE 2003
click to learn about gay/lesbian issues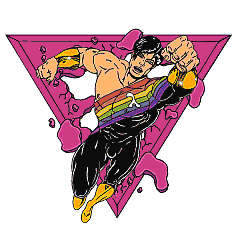 WHAT A MONTH !
JUNE 8, 2003
At the 2003 Tony Awards, a moment to remember came when Scott Wittman and Marc Shaiman, personal and professional partners for 25 years, accepted the best score Tony for "Hairspray." At the podium, Shaiman said to Whittman, "We're not allowed to get married in this world, but I want to declare -- I love you -- and I'd like to live with you the rest of my life."
CBS reported getting eight angry phone calls -- which means two calls from each of the four straight people who watch the Tony Awards... It's delightfully ironic that it was Shaiman who wrote the Oscar nominated South Park song "Blame Canada." Mr. Shaiman may be singing "Thank Canada" these days, as the next story shows....
click to learn what GAY MARRIAGE is all about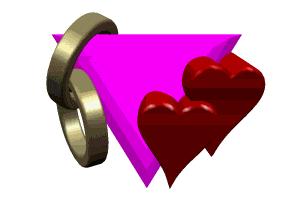 Stop the Gay Canadians!
There's homos getting MARRIED up there!

and finally, a day that will live in history !
_JUNE 26, 2003 SUPREME COURT
STRIKES DOWN
SODOMY LAWS
click here to read the Supreme Court's decision
Read the decision that
has been compared to
Brown v. Topeka
and Roe v. Wade
Click to read the Dissent from these ass-holes
...and read the
tantrum that
Scalia wrote
in response
[if you give a rat's ass]
Cranky Ol' Bigot Throws Embarrassing Hissy Fit
Click here for another great article
"If you DON"T believe in fairies, clap your hands!"
click on headline for story
What does SCALIA's
dissent tell us about
how he would have
voted 146 years ago?
Revisit the
Dred Scott
decision
WHAT NEXT
?
click on the TRIANGLE to find out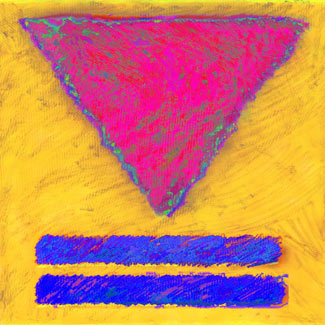 CLICK on the duck duck of your choice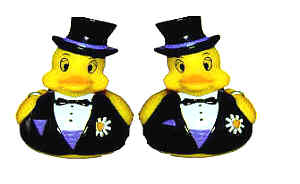 for the MISCEGENATION comparison
Do the arguements
against gay marriage
sound not only lame
but strangely familiar?
Maybe you're recalling
the old arguements
against miscegenation...
Strom and Bong Bong Bong at Tea Dance
...but on a tragic note...
On the same day the Supreme Court decriminalized his adoring and unabashedly sexual relationship with Gay lover Bong Bong "Bong Bong Bong" Mariposa, whom the Senator purchased on-line at Boiz-R-Us.com, 122-year-old former senator and recent queer converso Strom Thurmond passed away and went to hell.
Click on photo left for full story.
"Say goodnight, Racist!"
Strom Thurmond 1862 - 2003
Okay, that was fun, but let's not forget that this old bastard's life was dedicated to the perpetuation and exploitation of the misery of others-- no matter how fondly chicken-hawk Dick Cheney eulogized
him at his long-hoped-for funeral.
Click on the hateful old reprobate
for a not-so-fond rememberance
of his vicious life.
*
*
and speaking of unspeakable white-trash scum...
Does anyone remember this ignorant little putz? When I was a kid, he was as famous as George Wallace as a symbol of racial hate and rabid segregatioism. He was a high school drop-out who ran a fried chicken restaurant and handed out axe-handles to use against any niggras who tried to enter his greasy eatery. Then he was governor of Georgia. He died [which is strictly okay with me] the day before Strom... I guess so he could get to hell first and hold the door open. Click on the picture and see who gets compared to the Honorable Lester Maddox -- as hateful a little troll as ever the South could love. I was shocked to read that he died. I thought he'd been dead for twenty years...
So who's left of the Old Guard of Hell-Bound Racists?
Has anybody here
seen my old friend
Jesse?
Can you tell me
where he's gone?
I though I saw him scooting
down the highway to Hell
with Wallace and Maddox
and Strom ...
Yep, Helms is the last of them.
Click on his Harley for his story
Ah, well... we've still got
Thomas, Frist, Lott,
Santorum and Scalia.
They don't make 'em like they used too,
but they still make 'em.
FURTHER THOUGHTS
on the SODOMY
DECISION
[click on each photo]
A MESSAGE FOR MR. SCALIA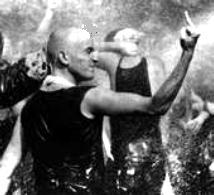 CLICK FOR THE FULL MESSAGE
More below