Good god, I haven't laid eyes on
this website in nearly two years!
Why have I been so busy?
Getting certified to
teach in five new
subject areas
I'm almost through
a Psychology program
at San Francisco State
(eight months from certification)
After 19 years in Oakland,
I moved to Concord, due to...
... A very happy,
still-somewhat -new
relationship with Erich
Erich, 2005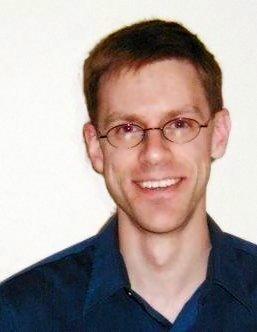 Together since 6/21/2005
If you don't get it, you're at the wrong website
...click on The Chimp to go someplace more appropriate
GEORGE W. BUSH isn't always wrong.
He said that if Gore won the election, we'd
have war, scandal and a lousy economy.
Sure enough,
Gore won...
and that's exactly what we've got.

WELCOME
to still another damn website cluttering up
the vast virtual strip mall of cyberspace
Everybody's got a webpage. This is mine.
Terry"MAX"Minton
... most of my friends call me MAX
Okay, I stole the name of my website from
Minton's Playhouse, the coolest, hottest jazz club
in jazz-age Harlem, the place where Charlie Parker
invented be-bop. I wasn't there, but I figure if PeeWee
can have a playhouse, I can have a playhouse...
Max is a stolen name, too --
I picked it up from Max Prince, a character I once
played on stage. friends who saw the show said
"You aren't playing Max, you ARE Max!" and the
name stuck. I could have been called worse -- I've
also played Oscar, Henry, Mel, Felix, Fagin and
Daddy Warbucks. So let's just call me MAX...
MINTON'S PLAYHOUSE ,1948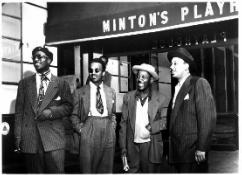 Thelonious Monk and the boyz